---
Asian Handicap Betting is a type of betting on games in which teams are handicapped according to the favorite one. So that a stronger team must win by more goals for a punter betting on them to win. The main reason you ask " What is Asian Handicap Betting? " is that they appear complicated at first because the bets are are expressed in many different ways. The system originated at Asia and it is a form of spread betting. The Asian Handicaps are created so that in theory, each team has a roughly equal chance of winning. Handicaps typically range from one-quarter goal to several goals, in increments of half- or even quarter-goals. The main advantage of AH is that the draw result is eliminated so when the draw is taken out of play, a competitive market is formed.. AH Betting offers the underdog of the game with an early lead before the kick off. You have two options. Betting on home or away. The best part of it is, you dont lose all your bets in the following conditions. You can find the details about Asian Handicap Betting in the below table.
Bet at cloudbet.com by BTC, ETH or even USDT !
What is Asian Handicap Betting ?
In the event that a whole number is used for the asian handicaps, the handicap adjusted final score could result in a draw. This situation is not a draw, but a push. With a push, all bettors have their original wagers returned as there is no winner.
AH Betting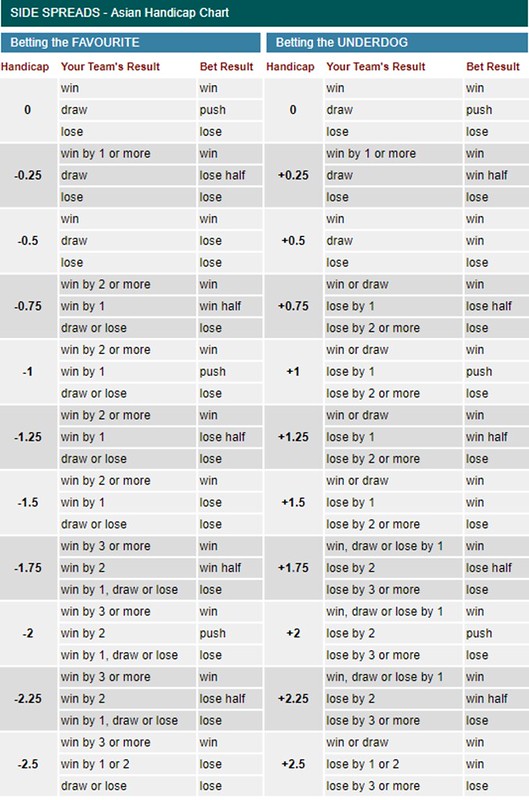 If you dont trust your bet so deeply from your heart, you can use AH Betting so that you can only lose half of your money.
Check out AH Total Goals Guide for more information.
You will find many options at cloudbet.com to bet with bitcoins using Asian Handicap ..